Welcome to the Aeronautics and Space location in Bremen
As part of the cluster strategy of the state of Bremen, the Senator for Economics, Labour and Europe has commissioned AVIASPACE BREMEN e.V. with the concrete implementation of the aeronautics and space strategy of Bremen. The aim is to strengthen and further develop the aeronautics and space industry through comprehensive networking with other sectors such as the automotive industry, wind energy and ship building.
Become a member
Become a member of AVIASPACE BREMEN e.V., the aeronautics and space association of Bremen. Networking, information acquisition, marketing or trade fairs – our team will actively support you!
Download Documents
Here you will find brochures, strategy papers, application forms and other documentation about AVIASPACE BREMEN e.V. and about the aeronautics and space industry of the State of Bremen.
Subscribe to Newsletter
Subscribe to our free newsletter! We will keep you informed about our projects, proposals, events, and important news from our cluster stakeholders.
25.07.2022
ESA BIC Northern Germany has a new startup onboard – AcquahMeyer Drone Tech. The young startup is working to help streamline wind turbine inspection with the
[…]
13.07.2022
[Press Release Kourou, 12 July 2022] The first Ariane 6 central core was successfully transferred to its launch pad at Europe's Spaceport in French Guiana This
[…]
11.07.2022
Ever since its launch in 2020, Rostock-based start-up deeeper.technology GmbH has been revolutionising the digital map market. The deeeper software analyses large quantities of aerial photographs
[…]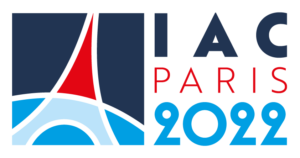 18. 09. 2022 - 22. 09. 2022
The International Astronautical Congress 2022 will be hosted in the beautiful city of Paris, France. Exceptionally, the IAC 2022 will be from Sunday till Thursday,...
Details
23. 11. 2022 - 24. 11. 2022
The Laser Application Forum "LAF" is a get together of the laser users. Every two years users and manufacturers, Service providers, experts and decision-makers come...
Details

28. 02. 2023 - 02. 03. 2023
AITS Bremen will bring together more than 400 senior-level executives and leading industry professionals to connect and exchange ideas on the sector's most pressing challenges...
Details