Welcome to the Aeronautics and Space location in Bremen
As part of the cluster strategy of the state of Bremen, the Senator for Economics, Labour and Europe has commissioned AVIASPACE BREMEN e.V. with the concrete implementation of the aeronautics and space strategy of Bremen. The aim is to strengthen and further develop the aeronautics and space industry through comprehensive networking with other sectors such as the automotive industry, wind energy and ship building.
Become a member
Become a member of AVIASPACE BREMEN e.V., the aeronautics and space association of Bremen. Networking, information acquisition, marketing or trade fairs – our team will actively support you!
Download Documents
Here you will find brochures, strategy papers, application forms and other documentation about AVIASPACE BREMEN e.V. and about the aeronautics and space industry of the State of Bremen.
Subscribe to Newsletter
Subscribe to our free newsletter! We will keep you informed about our projects, proposals, events, and important news from our cluster stakeholders.
03.06.2022
Since 2021 the ESA Business Incubation Centre (BIC) Northern Germany has a new centre for space startups in Lübeck. The Lübeck Technology Centre with its accelerator
[…]
12.05.2022
If you have an innovative earth observation solution, you can submit your idea to the Copernicus Masters. With a total EUR 531,000 worth of prizes up for grabs across
[…]
28.03.2022
While space travel and exploration are nothing new, it is often reserved for companies and institutions that have the time and money to dedicate to largescale
[…]
03. 07. 2022 - 08. 07. 2022
After having succesfully completed the 14th ICRS 2021 Virtual, we are pleased to announce that we will be hosting the 15th ICRS as in-person event...
Details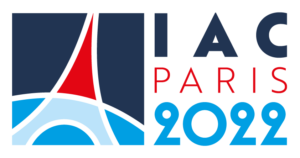 18. 09. 2022 - 22. 09. 2022
The International Astronautical Congress 2022 will be hosted in the beautiful city of Paris, France. Exceptionally, the IAC 2022 will be from Sunday till Thursday,...
Details
23. 11. 2022 - 24. 11. 2022
The Laser Application Forum "LAF" is a get together of the laser users. Every two years users and manufacturers, Service providers, experts and decision-makers come...
Details