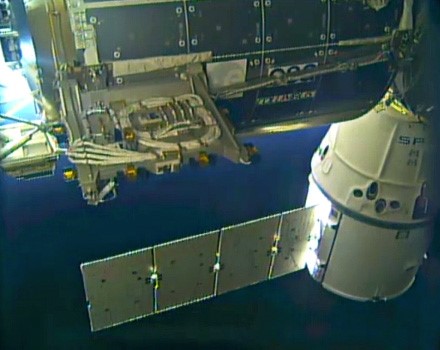 Bartolomeo successfully docks with ISS
06.04.2020
Airbus wins ESA contract to construct third European Service Module for NASA's Orion spacecraft
26.05.2020
4.5.2020: Innovative ideas for the "Galileo Master Bremen Challenge"!
International competition for satellite navigation started in Bremen.
This year, the State of Bremen is also a co-organizer of the Galileo Masters Competition, an international competition that seeks innovative business and application ideas related to satellite navigation.
The Galileo Masters is the accelerating instrument for space-related entrepreneurs and startups, providing Europe with ground-breaking innovations. The international innovation competition annually awards the best services, products, and business concepts using satellite navigation in everyday life. Its mission is to spur the development of market-driven applications based on satellite navigation technologies. Since 2004, the competition has demonstrated that satellite navigation technologies open the door to countless applications!
The organizer for the Galileo Master in Bremen is Aviaspace Bremen e.V., which implements the aerospace strategy of the State of Bremen on behalf of the Senator for Economics, Labor and Europe. Co-sponsor of the Galileo Master Bremen Challenge is the Starthaus Bremen, the central point of contact for those interested in starting up in the state of Bremen.
The Galileo Masters invites participants actively involved in business, research, and higher education to submit (their) ideas to the innovation competition. Including, but not limited, to the following types of organisation: • Individuals • Universities • Research Institutes • Startups • SMEs
Applications can now be submitted until June 30, 2020 for the "Galileo Bremen Challenge" via the page https://galileo-masters.eu/apply
23.11.2023
Space Tech Expo Europe returned to Bremen, the city of aerospace, for its sixth edition. The three-day trade fair took place from November 14 – 16,
[…]
16.10.2023
In the world of engineering, designing a product can be a complex and time-consuming process. With thousands of documents detailing every aspect of a design, even
[…]
30.08.2023
In today's rapidly changing world, finding innovative solutions to combat climate change and reduce carbon emissions is more crucial than ever. Unleash Future Boats, a German
[…]