Ariane 5's third launch of 2020
16.08.2020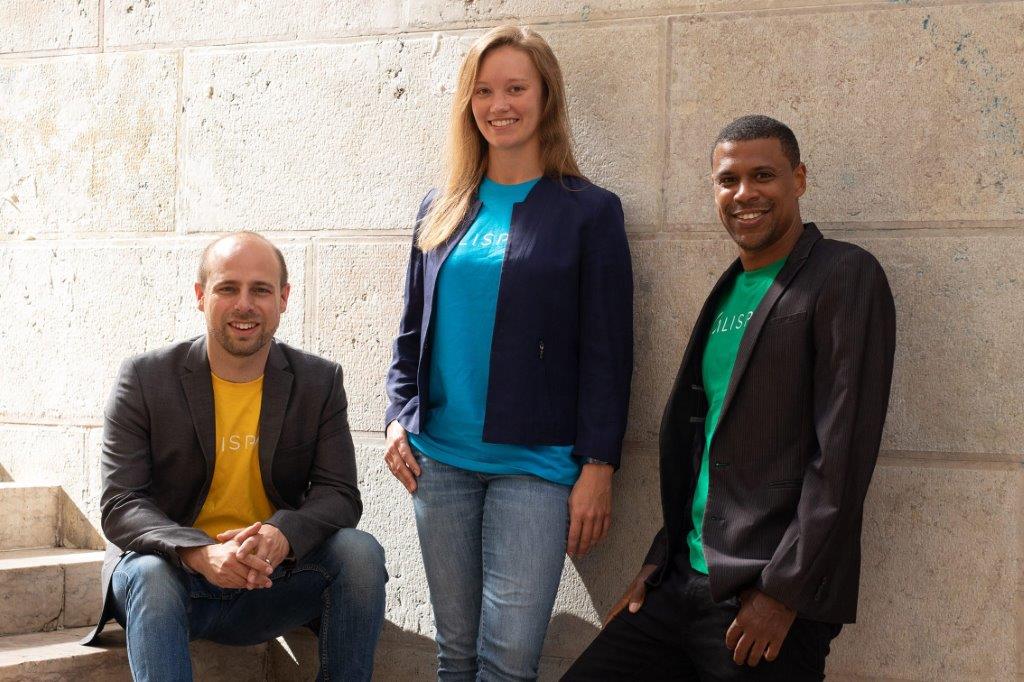 Valispace: Rocket-like rise of a Bremen start-up
14.09.2020
7.9.2020: In Bremen, 140 small, medium-sized and large companies and 20 research institutes – with a total of around 12,000 employees – generate more than four billion euros a year. This makes Bremen an absolute top location for the international aerospace industry. In order to strengthen this position in the long term, the ESA Business Incubator Centre Northern Germany is collaborating with innovative partners from other sectors – including the Bremen start-up planblue.
We can encounter endlessness not only in space, but also in our oceans. To this day, the ocean floor is still considered a largely unexplored area. This is exactly where planblue comes into play.
Complex data collection and hyperspectral imaging
"We map our oceans to make the invisible visible," explains Hannah Brocke, co-founder and COO of planblue. The young start-up, which was founded in 2017 (initially under the name "HyperSurvey") from the Max Planck Institute for Marine Microbiology in Bremen, uses state-of-the-art technology and intelligent software to collect complex data and information about the ocean floor. To do this, planblue uses so-called hyperspectral imaging, which is also used in earth exploration by satellites.
Put simply, the seabed is scanned with the help of an underwater camera. In the process, immense amounts of data are recorded within a short period of time. The data, which is filtered – in relation to the respective customer interest – and the results are presented in colour-coded maps.
Their ingenious idea and innovative technology earned planblue the Overall Space Awards in 2018, which was awarded as part of the European space competition "Galileo Masters".
Monitoring beneath the sea: fast, objective and highly detailed
Planblue's unique selling point is to facilitate the monitoring of seabeds and riverbeds in a fast, easy and cost-effective manner. At the same time, objective data is collected that can also be used by future generations for evaluation. This has not been possible in the past, or only to a very limited extent, and therefore paves completely new paths in terms of sustainability. The planblue technology is able to carry out targeted environmental impact analyses to illuminate the collected data under various aspects – such as biodiversity or the extent of pollution from plastic waste. The data also shows the state of coastal protection in the respective region. More precisely, the data can show whether invasive species are spreading and how ecosystems are developing. planblue also investigates things that are not visible to the naked eye such as the spread of bacterial mats or the effects of oil spills. The possibilities of planblue's technology are manifold, so that their offer is of interest not only to private companies, but also to public authorities, NGOs and environmental consultants.
Find out more about planblue on 11 September and 19 September (online and on-site) between 14.00 and 15.00 (WEST) in Cascais/Lisbon, Portugal. Registration: here.
Live Diving Demos of the planblue technology will take place daily between September 7th and 17th between 09.30 and 12.30 (WEST) in Cascais/Lisbon, Portugal. Pre-registration is required.
About AVIASPACE BREMEN
AVIASPACE BREMEN is an association of dedicated companies and application-oriented research institutes in and around the federal state of Bremen. This network implements the federal state of Bremen's strategy for the aeronautics and space industries. The association's objective is to improve cooperation and develop innovative projects in and around the federal state of Bremen as a business and science center. Its scope covers the aeronautics and space industries and other technologies related to this area whose members have specific competences. AVIASPACE BREMEN connects companies, scientific institutions and authorities. It focuses on topics such as networking, technology transfer, and economic growth through promotion of start-ups and young entrepreneurs. The purpose is to develop a technical and organizational network of producers of end-products, suppliers and service providers, and scientific institutions in the fields of materials science, highlift systems, engineering, manufacturing technology, earth observation, and robotics.
About ESA BIC Northern Germany
The ESA Business Incubation Centre (BIC) Northern Germany is headquartered at the BITZ, within Bremen's largest business and technology centre for high-tech companies and startups. ESA BIC Northern Germany will bring new opportunities to the region and therefore strengthen Bremen's aeronautics and space sector. It complements the existing aeronautics and space innovation cluster association AVIASPACE and is supported by "Starthaus", a financial guide for new businesses and startups. ESA BIC Northern Germany is managed by AZO, an international networking and branding company for the European space programmes that also manages ESA BIC Bavaria with three locations in southern Germany.
In the future, ESA BIC NG, is set to expand to the northern states of Hamburg, Lower Saxony, Schleswig-Holstein, Mecklenburg-West Pomerania and Berlin-Brandenburg.
23.11.2023
Space Tech Expo Europe returned to Bremen, the city of aerospace, for its sixth edition. The three-day trade fair took place from November 14 – 16,
[…]
16.10.2023
In the world of engineering, designing a product can be a complex and time-consuming process. With thousands of documents detailing every aspect of a design, even
[…]
30.08.2023
In today's rapidly changing world, finding innovative solutions to combat climate change and reduce carbon emissions is more crucial than ever. Unleash Future Boats, a German
[…]