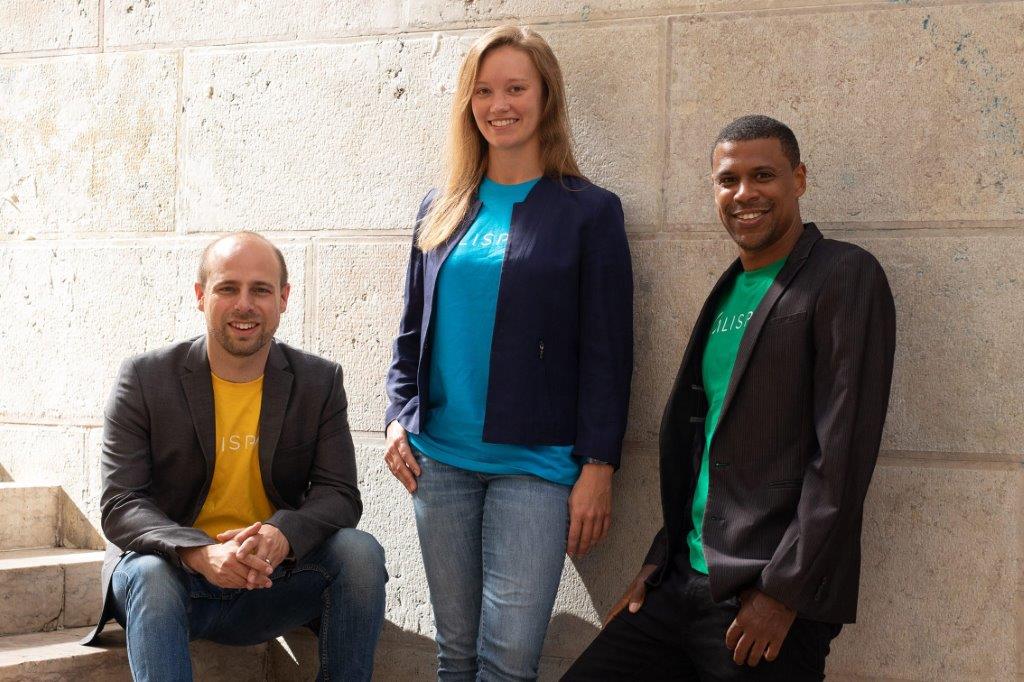 Valispace: Rocket-like rise of a Bremen start-up
14.09.2020
Ice-cold savings potential: Safely crossing the polar regions with satellite data
28.09.2020
17.9.2020: Bremen is an important hub for the international aerospace industry. One of the new innovative drivers in the City of Space is a company called Astronautin GmbH, which we will take a closer look at below.
One focus of Astronautin GmbH is the organisation and implementation of management workshops combined with key elements from astronaut training. The participants become astronauts themselves and experience how invigorating a step beyond their own limits can be. The target group are women in management positions, who are coached and trained for the next steps in their career. Inka Helmke (CFO): "There are still far too few women in leadership positions and we want to change that! We have developed special training courses and workshops that combine elements of astronaut training with leadership development to create an inspiring 'Out of this World' experience". What does this entail? The participants virtually float through the ISS space station, design rockets as a team building exercise and work in a real space suit. This helps them to recognise their own strengths and pursue their individual career goals (even more) consistently.
Astronautin GmbH makes space travel an experience for everyone
In addition, Bremen's Astronautin GmbH offers a whole range of unforgettable experiences related to commercial space travel. Target groups are companies interested in space travel as well as groups with a desire for an exclusive "Space Event", "Space Travel" or "Space Experience".
The "Space Events" are suitable for companies who are looking for a special setting to celebrate together. "In a galactic ambience, the participants* are given fascinating insights into the world of space travel," explains Claudia Kessler, founder and managing director of the committed Bremen-based start-up. Highly qualified individuals, including scientists, engineers and astronauts Dr. Insa Thiele-Eich and Dr. Suzanna Randall, who are currently training for a possible research mission on board the International Space Station (ISS), can be booked as keynote speakers.
Exclusive group trips – behind the scenes of space travel
Astronautin GmbH also offers exclusive group trips that take interested "space tourists" to real rocket launches (e.g. as guests at SpaceX, at Cape Canaveral in Florida) or behind the scenes of production facilities, such as at the aerospace giant Boeing. To ensure that no questions are left unanswered, the trips are always accompanied by teams of space experts. Claudia Kessler: "As part of the ESA BIC Northern Germany, we benefit from numerous contacts with traditional space industry giants as well as with innovation drivers of new space. In summary, one can therefore say: the sky is not limit! Astronautin GmbH offers tourist space travel experiences of a quality that is second to none".
If you want a little more, Kessler and Helmke recommend the "Space Experience", i.e. authentic astronaut training with a theoretical and/or practical focus. Claudia Kessler: "An astronaut training course is great as a team building event for companies and is also a guaranteed unforgettable experience". Another highlight which the start-up offers are parabolic flights in which participants can experience weightlessness. Whatever you choose, Astronautin GmbH will put together a perfect all-inclusive package – including pre- and post-event support – from experienced space experts.
Background information
Astronautin GmbH was founded in April 2017 by Claudia Kessler, Aerospace engineer, initiator of the foundation "First German Astronaut" as well as founder of the network "Women in Aerospace Europe". Astronautin GmbH – based in Bremen – is operated by Claudia Kessler together with Inka Helmke, who as CFO is responsible for finances, operations, personnel management as well as for the organisational processes within the company. Astronautin GmbH is integrated into the ESA BIC Northern Germany, based in Bremen. Further information is available at https://astronautin.net.
Already a start-up related to space or interested in  founding a company? Then you too can apply to the ESA Business Incubation Centre Northern Germany. The next application deadline is 19 October 2020.
Your advantages at a glance:
– zero equity funding
– Access to the space industry and user community
– business support
– Co-working spaces
About ESA BIC Northern Germany
The ESA Business Incubation Centre (BIC) Northern Germany is headquartered at the BITZ, within Bremen's largest business and technology centre for high-tech companies and startups. ESA BIC Northern Germany will bring new opportunities to the region and therefore strengthen Bremen's aeronautics and space sector.
It complements the existing aeronautics and space innovation cluster association AVIASPACE and is supported by "Starthaus", a financial guide for new businesses and startups.
ESA BIC Northern Germany is managed by AZO, an international networking and branding company for the European space programmes that also manages ESA BIC Bavaria with three locations in southern Germany.
In the future, ESA BIC NG, is set to expand to the northern states of Hamburg, Lower Saxony, Schleswig-Holstein, Mecklenburg-West Pomerania and Berlin-Brandenburg.
23.11.2023
Space Tech Expo Europe returned to Bremen, the city of aerospace, for its sixth edition. The three-day trade fair took place from November 14 – 16,
[…]
16.10.2023
In the world of engineering, designing a product can be a complex and time-consuming process. With thousands of documents detailing every aspect of a design, even
[…]
30.08.2023
In today's rapidly changing world, finding innovative solutions to combat climate change and reduce carbon emissions is more crucial than ever. Unleash Future Boats, a German
[…]