Ice-cold savings potential: Safely crossing the polar regions with satellite data
28.09.2020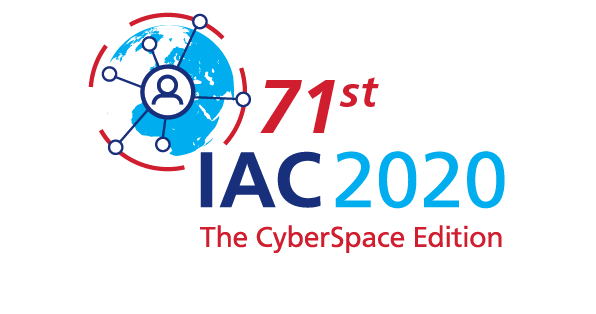 Bremen – City of Space – presents itself with a virtual exhibition stand at the International Space Congress 2020
12.10.2020
5.10.2020: What do the Airbus wings, the Ariane upper stage and the Galileo satellite navigation system have in common? They are all produced in Bremen. The smallest amongst the German federal state has developed into one of the most important locations for the international aerospace industry. In Bremen up-and-coming medium-sized enterprises and bigger established companies work next to innovative start-ups and renowned research institutes. This extremely fruitful network, which is supported by AVIASPACE BREMEN and ESA Business Incubation Centre Northern Germany is growing steadily. Helios Aircargo Network, based in Bremen and Berlin, is already one of the established network partners.
Transporting goods worldwide from A to B is vital for the survival of numerous branches of industry. And the best way to do this is as quick, safe and cheap as possible! Hence, the demand for air freight is high.
The problem: the market is dominated by a few large airlines with fixed long-distance networks, which prefer to rely on their own fleets for the transport of goods. This makes it comparatively difficult for other airlines to gain a foothold in this competitive market. Often there is also a lack of freely available air freight capacity on many routes, so that freight forwarders are sometimes unable to reach certain destinations at all. More and more freight forwarders are therefore using e-logistics and e-freight technologies, such as those offered by Helios Aircargo Network.
Efficient use of empty freight capacities
Since its foundation in 2018, the system developed by Helios Aircargo Network has linked airline routes to a global freight network, combining unused air freight capacity with the corresponding demand for forwarding. In this way, new routes are created with intelligent real-time connections on a single air waybill, the so-called Airway bill number (AWB).
The advantages of intelligent connections are obvious: almost any destination can be reached, as long as the airport is connected to the network. Costs and transport time are reduced, while the range and capacity utilisation of airlines increases. Prices and turnover are adjusted according to the respective route demand. And the environment also benefits: By optimising capacity utilisation, the CO2 costs per kilogram of freight are reduced. CEO and Engineer Dirk-Joost van Engelshoven (CEO): "In principle, we are in a position to double air freight capacity worldwide. We are currently in the process of adapting the product to the corona situation in order to provide airlines and forwarders with optimum support."
The capacities as well as the prices of the airlines are displayed by Helios in real time and can be accessed with one click. The Helios Route Rating helps freight forwarders to select routes according to economic aspects, while the airlines get to know their customers' needs even better.
Already a start-up or interested in founding a company? You too can apply to the ESA Business Incubation Centre Northern Germany. The next application deadline is 19 October 2020.
Advantages at a glance:
– zero equity funding
– Access to the space industry and user community
– business support
– Co-working spaces
23.11.2023
Space Tech Expo Europe returned to Bremen, the city of aerospace, for its sixth edition. The three-day trade fair took place from November 14 – 16,
[…]
16.10.2023
In the world of engineering, designing a product can be a complex and time-consuming process. With thousands of documents detailing every aspect of a design, even
[…]
30.08.2023
In today's rapidly changing world, finding innovative solutions to combat climate change and reduce carbon emissions is more crucial than ever. Unleash Future Boats, a German
[…]