Ten years of safer skies with Europe's other satnav system
22.03.2021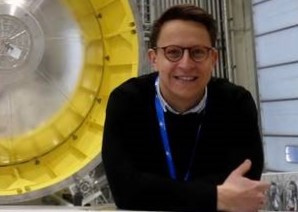 Faces Of Ariane 6: Thomas Probst, Production Management Ariane 6 Upper Stage
29.03.2021
On 19-23 March, Bremen Startups hosted Startup Weekend Health, an online event for participants to engage with like-minded individuals to develop and test their ideas before pitching their start-up concepts to a jury for feedback. The event took place over 54 hours with a total of 19 participants, 14 mentors, 3 judges, 9 organizers and 31 visitors.
With approximately 155,000 people working in the healthcare sector in Bremen and its surrounding area, there is huge potential for growth and innovation. This online event was the perfect playground for aspiring "healthpreneurs" to test out their skills and shape their ideas.
As a gold sponsor, ESA BIC Northern Germany worked in partnership with Bremen Startups to set up the event. With their unique business incubation programme, ESA BIC Northern Germany was on the look-out for young start-ups that would be able to use space applications or space technologies to enhance their products.
"Space isn't only rocket science – space can help support the development of health innovation. We're looking for ideas that combine space and health and my role would be to help identify that connection," said Carolina Gomez, Support Manager for ESA BIC Northern Germany and one of the start-up mentors at the event.
Pitch Fever
The event kicked off early Friday evening, with 19 participants eagerly waiting to pitch their health startup ideas. Each participant had the opportunity to pitch their ideas on the main stage in a "pitch-fire" format, giving them a mere 60 seconds to engage the audience. After this, the top six ideas were selected and teams were formed.
With coaching support from the Bremen Startups orga crew, as well as mentoring by industry experts and experienced entrepreneurs, the teams worked tirelessly to shape their different concepts. They planned, researched and tested out their theories for more than 24 hours.
On Sunday evening, after many hours of enthusiastic work, the teams were ready to pitch their final ideas to the jury – Marco Winzer, apl. Prof. Dr. Stephanie Birkner and Dr. Edgar-John Vogt.
The Winners
MenstruGame came in first place with their educational boardgame on menstrual cycles. MenstruGame hopes to give women and their partners a better understanding of menstruation and how it can affect a woman's mental and physical health in a way that not only prompts open discussion, but is also fun and neutral.
Print Your Parts came in second place, with their idea of using 3D printing to customize meniscus implants. This would not only increase the mechanical performance of the implants, but also enhance its lifetime.
PregKit came in third place with their concept of providing stress-free diagnostic testing for routine prenatal checkups, following the standard German motherhood guidelines. With this, they want to overcome temporal and special barriers and provide mothers with more autonomy over their health.
Mindful Doctor, The Space Bridge, and Yvyrra all tied for fourth place.
Mindful Doctor puts the focus on doctors and their mental health by creating a platform where doctors and other healthcare practitioners can access digital learnings on the topic of stress management as well as have open discussions with their peers to help alleviate workplace pressures.
The Space Bridge hope to promote drug development and discovery in space by creating a unique platform for simple, fast research and development projection. With this platform, pharmaceutical companies will be given an overview of the technical possibilities of satellite providers for medical experiments in space as well as receive individual offers from the various satellite providers themselves.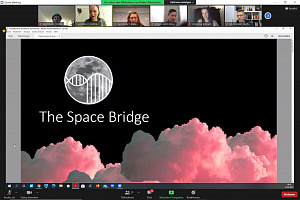 Yvyrra understands the importance of clean air, not just outside, but indoors too. By establishing clean air inside the workplace, Yvyrra hopes to help people reduce sick days and increase productivity. This would not only benefit the individual, but also create financial gain for building operators through higher occupancy and the possibility of charging premium prices in rent.
We are ready. For your ideas!
For their innovation and potential for space application, ESA BIC Northern Germany is happy to provide tailored mentoring to both Print Your Parts and The Space Bridge so that they become application ready for the ESA BIC Northern Germany business incubation programme. Some of the advantages of the business incubation programme include zero equity funding (50K), access to the space industry and user community, business support and co-working spaces.
ESA BIC Northern Germany is always on the look-out for exciting young start-ups with the potential for space application. If you believe this might be you, don't forget to submit your application to our incubation programme by our deadline on 23 August 2021, 12:00pm (CEST).
We congratulate all the winners and participants of the Startup Weekend Health event.