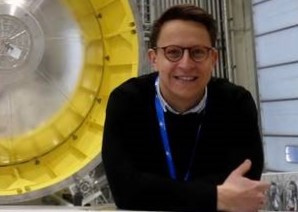 Faces Of Ariane 6: Thomas Probst, Production Management Ariane 6 Upper Stage
29.03.2021
Agritechnica postponed until March 2022
01.04.2021
Protective paints and coatings are used in almost every industry to realize special applications – a growth market with billions in sales potential. However, some of the methods used are harmful to the environment. An ESA BIC Northern Germany incubatee based in Bremen and Berlin wants to change that – and they want to use lasers to do so.
Every boat owner is familiar with the necessity of regularly having to repaint the hull of their vessel with anti-fouling paint. Such paint prevents live organisms from attaching to the surface, therefore increasing flow resistance. Similarly, in space, satellites or rockets are often treated with special coatings to help reflect heat.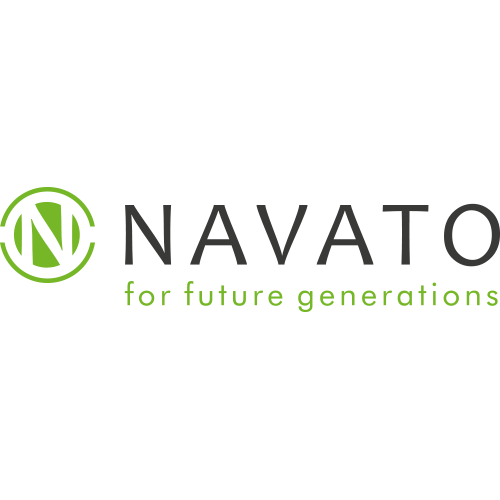 This is why protective coatings have become such an indispensable part of modern technology over the past few decades. In many industries, such as aeronautics and space or mechanical engineering, the application of such coatings has become such common place that working without it has become inconceivable.
Nanotechnology with the help of quantum effects
The young startup Navato, wants to show that there is an alternative to protective paints and coatings. Inspired by the world of plants, Navato has adapted the "lotus effect", wherein nanometer-sized structures on the leaves of the lotus plant prevent water droplets and dirt particles from adhering to its surface. Instead, they roll off. The Navato technology works in a similar way. Rather than apply a coating, the material is changed on the surface by a laser in such a way that the desired effect is achieved. This not only creates water-repellent surfaces like the lotus plant, but also structures that increase or decrease the reflection of light. The advantages of such technology can be applied to photovoltaic systems, as it allows more light to reach the cells. Another application would be for the wings of aircrafts where water-repellent nanostructures could prevent ice formation.
Environmentally friendly, time and cost effective
"Our process has already been developed for many different materials," says Miriam Janke, Co-founder and Marketing Director at Navato. "Our advantages over many conventional coatings: the costs of repeated application are eliminated. In addition, no environmentally harmful and free nanoparticles get into the environment through wear and tear – which reduces the burden on the environment," continues Miriam.
At the age of 23, Miriam Janke is one of the youngest founders in the space industry. After founding her own marketing agency, today she feels she is exactly where she wants to be at Navato. "With Navato, we will leave an impact – for a more environmentally friendly and greener world."
European startup with multiple locations
Miriam currently works in Berlin, Navato's main operational location. The company also has hopes to set up a research location in Denmark. Since November 2020, the team's subsidiary, Navato Aerospace, has found its place in Bremen.
One advantage of the Bremen location is the ESA BIC Northern Germany. The business incubator of the European space agency (ESA) supports Navato Aerospace. For Miriam Janke and the Bremen employees, it also provides an ideal platform for networking: "the exchange with other players in the industry is very important to us and the coaching provided by ESA BIC Northern Germany helps us advance quicker as a company. Bremen offers us an ideal mixture of industrial and startup support in the space sector," Miriam concludes.
Broader application in sight
Navato is currently working on preparing its own cross-sectional technology for commercial use. They are preparing different production methods and designs. In terms of sales, the team strives for cooperation projects with established companies, such as the ArianeGroup.
"Our technology is universal and can be used in the aeronautics and space industry as well as in automotive engineering and medical technology," says Miriam. "I would like to see more continuity in Germany, especially when it comes to green innovations. Today, our generation has the chance to change and make a difference – with Navato, we can do our part."
About ESA BIC Northern Germany
The Incubation Centre of the European Space Agency in Northern Germany (ESA BIC Northern Germany) is headquartered jointly with the Bremen aeronautics and space industries association AviaSpace Bremen at the BITZ, the largest innovation and technology centre for high-tech companies and startups in Bremen. The ESA BIC Northern Germany brings new startup opportunities to the region and thus strengthens the aeronautics and space sector in the German federal state of Bremen. Aviaspace Bremen supports the incubatees with its network, public relations work and targeted coaching not only during the incubation period, but also afterwards as alumni. Starthaus is the central point of contact in the Bremen startup ecosystem and supports the startups on all issues relating to business development and financing. The ESA BIC Northern Germany is managed by Anwendungszentrum GmbH Oberpfaffenhofen (AZO), an international networking and branding company for the European space programmes that also manages ESA BIC Bavaria with three locations in southern Germany.