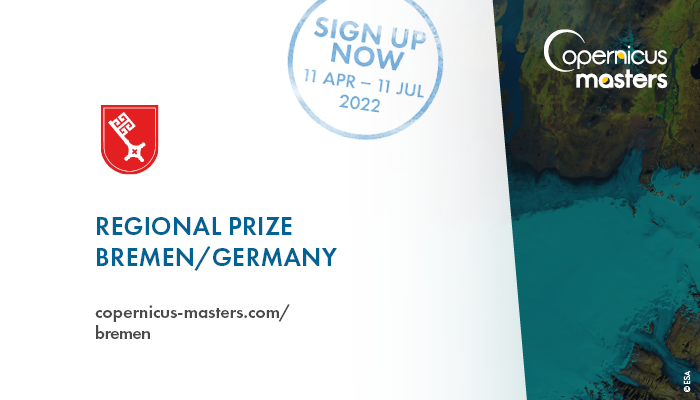 Copernicus Prize Bremen
12.05.2022
Space Tech Expo USA
26.05.2022
The State of Bremen is intensifying its space cooperation with the Zuid-Holland region in the Netherlands with a delegation trip led by Senator for Economics, Labour and Europe Kristina Vogt. The three-day delegation programme starts on Wednesday, 18 May 2022, and offers companies and institutions the opportunity to enter into direct exchange and intensify cooperation between the two regions. The province of Zuid-Holland is considered the space region in the Netherlands. More than 80 percent of all space activities in the Netherlands take place here and more than 70 space actors are active here.
"The delegation trip will strengthen space cooperation between Bremen and Zuid-Holland. We need to make even better use of our existing networks to master the further development of European competencies and responses to current challenges such as climate change," says Kristina Vogt, Senator for Economics, Labour and Europe. Senator Vogt continues: "Especially our small and medium-sized enterprises and start-ups can benefit from the strengthening of the cooperation between the two regions and advance European networking in the field of innovation."
The 25-strong delegation includes not only Bremen's major space companies such as Airbus or OHB, but also many small and medium-sized Bremen companies, startups and players from the scientific sector. During the programme organised by AviaSpace Bremen e. V. and the Senator for Economic Affairs, Labour and Europe, they will visit various institutions, companies and facilities in the Dutch space sector and get to know each other in various formats.
AviaSpace Bremen e. V. and the Department of Economic Affairs have initiated a variety of exchange formats since 2019, repeatedly working out the potential in the areas of digitalisation, lightweight construction, materials and earth observation and being able to bring companies from Zuid-Holland and the state of Bremen into direct exchange with each other. In the area of digitalisation, for example, a cooperation project in connection with the Bremen DASClab, which was funded by the federal government to the tune of 20 million, was successfully completed. The continuation of these cooperation approaches will be discussed and promoted in several workshops during the delegation trip.
Source: Pressestelle des Senats
For more information on space cooperation with the Zuid-Holland region, please visit www.aviaspace-bremen.de.