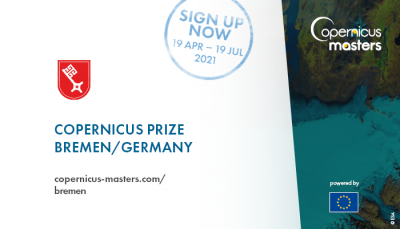 Monitoring Climate Change with Copernicus – Copernicus Masters 2021 Submissions Open 19 April
19.04.2021
Startup Day at Open Campus Week
03.06.2021
Copernicus Masters and Galileo Masters presents this year's Space of Innovation Highway. On the Space of Innovation Highway, you will be guided through a series of virtual events designed to support the development of your idea, solution, prototype or business and increase your chances of being awarded this year's competition prize.
This exciting expedition will begin on 12 May 2021 between 10:30 and 13:00 CEST with the Virtual International Kick-off. There will be presentations from European institution representatives, followed by presentations from the Copernicus Masters and Galileo Masters Challenge Partners. Participants will then have the opportunity to meet and interact with European space stakeholders, various Challenge Partners as well as former winners and successful startups in two different Q&A sessions. This event will encourage you to innovate, help develop your shine and grow to succeed!
If you have an innovative idea based on earth observation or satellite navigation, are interested in connecting with industry experts or you are an entrepreneur eager to find the right path to scale-up your startup, then register now to join the event.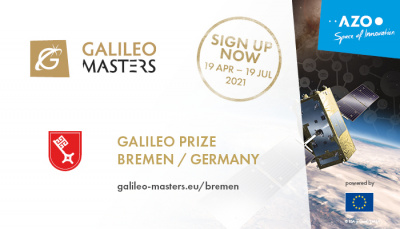 https://galileo-masters.eu/bremen

https://copernicus-masters.com/copernicus-prizes/copernicus-prize-bremen/