Projekt "F.IT" fördert Zugang von Frauen in Berufe der IT-Branche
11.01.2022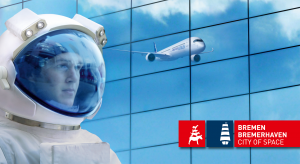 Förderprogramm "Digitaler ReSTART" wird verlängert
19.01.2022
We would like to invite you to our workshop: How to write a successful ESA BIC Northern Germany application
Date: 26 January 2022
Time: 16:00 to 17:00 CET
In a nutshell: application documents and application process
Tips on how to prepare your application
Q&A: ESA BIC Northern Germany
This workshop is for everyone interested in joining the ESA BIC incubation programme. By joining this workshop you will learn how to apply and receive (funding) support from the ESA BIC Northern Germany. Do you have a space-related business idea?  Or are you working in a space-startup? Then this workshop is for you! Not sure if your business idea is space-related?  Take part in this workshop and we will figure it out together.
ESA BIC Northern Germany advantages at a glance:
Zero-equity funding
Access to the space industry and user community
Business support
Co-working space
Requirements:
Not founded or company age < 5 years
Product or service with a space connection
A legal work permit in Germany
Register HERE to join the workshop!