Mission success: Flight VA242 orbits DSN-1/Superbird-8 for SKY Perfect JSAT and HYLAS 4 for Avanti Communications
05.04.2018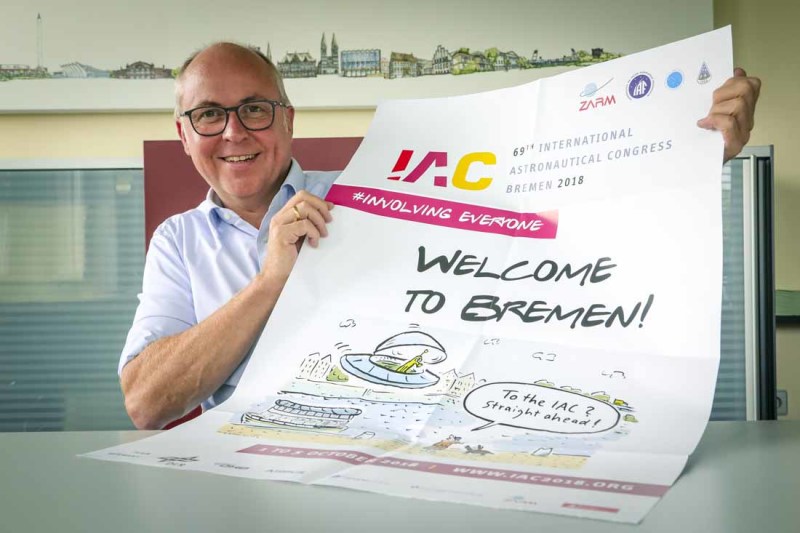 Bringing the universe to Bremen
27.09.2018
On April 12, 2018, representatives of the Canadian space industry and officials from the CSA met with a delegation from the Free Hanseatic City of Bremen, Germany, at CSA headquarters in St-Hubert, Quebec.
Over 40 Canadian small and medium-sized enterprises had the opportunity to showcase their expertise in space-related applications to the German delegates and identify potential future commercial partnerships.
The Bremen delegation, led by Senator Martin Günthner, Minister of Economic Affairs, Labour and Ports, included representatives of major German space companies, such as Airbus Defence and Space, OHB and DSI Aerospace Technology GmbH. Officials from the German Aerospace Center (DLR), the AviaSpace Bremen industry association, Bremeninvest, TZI Institute, the Canada Meets Germany Network, and the Canadian Embassy in Berlin also participated in the discussions.
Read more…
28.02.2023
Launch your career in Bremen!   As an economic hub with over 600.000 inhabitants, the state of Bremen is a powerful, dynamic motor for Northwest Germany. With
[…]
05.10.2022
A Cessna takes off on the runway at Oldenburg-Hatten Airport (EDWH). In the café, with a view over the runway, Harald Rossol, CEO of b.r.m Technologie-
[…]
05.01.2021
High 5! Let's take a closer look at Ariane 5's exceptional track record Ariane 5 was officially inaugurated in 1987, when the European Space Agency (ESA)
[…]