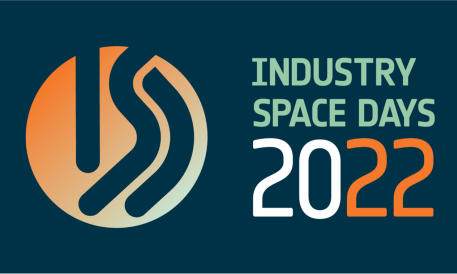 ESA Industry Space Days gather European space community in Noordwiijk
30.09.2022
LEADERS FROM THE AVIATION INDUSTRY COME TOGETHER AT THE 7TH NORTHERN GERMAN AVIATION FORUM
06.10.2022
A Cessna takes off on the runway at Oldenburg-Hatten Airport (EDWH). In the café, with a view over the runway, Harald Rossol, CEO of b.r.m Technologie- und Managementberatung, together with AVIASPACE BREMEN e.V., host a get-together for aerospace industry players from the Oldenburg-Bremen region. The programme includes a visit to the Oldenburg-Hatten EDWH commercial airfield and presentations on b.r.m and U-Space.
EDWH
The airfield, which covers 16 hectares and 5500 m² of hangars and operates under the ICAO airfield code EDWH, was commissioned in 1963. Over 60 aircraft, of various types, stand in the hangar. In 2016, pilots Olaf Lühring and Harald Rossol bought the airfield and started extensive renovations.
Here in Hatten, however, something special is taking place. Harald Rossol is preparing a take-off site for aircraft much smaller than the Cessna. In cooperation with Dr Martin Nägele from OptoPrecision GmbH, the owners are upgrading the airfield to facilitate Unmanned Aerial Vehicles (UAVs) – commonly known as drones.
U-Space
There is no direct management of airspace for drones yet. The U-Space concept is a new airspace management system that is being developed specifically for drone flights. Rossol and other northern German drone pilots want to create a U-Space for drone test flights in compliance with the EU Drone Regulation 2021/664 in Hatten.
"Our vision is to integrate UAS into regular air traffic. There should be no segregation" said Harald Rossol. The top priority here is to establish safe flight operations without exclusion zones, to reduce the administrative requirements for drone flights and to facilitate commercial transactions.. "By opening up the drone market, we are also clearly paving the way for a surge in innovation in aviation in northern Germany. If we wait, other countries will overtake us," says Rossol.
Field test facility for drones in northern Germany
The Oldenburg-Hatten airfield will become a UAV field test facility in northern Germany. The operational concept for U-Space in Hatten envisages that new authorisation procedures can be tested at the site under real conditions. Due to its geographical location between Bremen and Oldenburg, EDWH is ideally suited as a drone airfield to cover the north-west – from the German-Dutch border to Helgoland.
Cooperation & Leadership UAS in Germany & Europe
The use of drones for commercial purposes is about to take flight and holds enormous business potential. Currently, however, the use of drones for commercial purposes is being held back by the lack of a legal framework.
Rossol feels that a cooperative approach between the various players is necessary in the regulation of airspace and U-Space. These players include the aviation authorities and federal states, technology providers and developers, USSP / ATM / UTM /UAS operators, research institutes, the naval aviation squadron, the German armed forces and flight schools and landing sites. "If we don't work together, our drone systems will not be deployed. We want to reap our economic successes today, not in 15 years' time. A regulation of the legal framework would therefore be welcome," Harald Rossol concludes.
Hatten airfield between Oldenburg and Bremen is a popular destination with many activities for flight enthusiasts – both for those who like to take to the skies and those that prefer to stay grounded. For more information, visit https://brm.de/uas-uav/ or contact Mr Markus Rossol on +49 176 96150886.